Is fruit and vegetable juice really sharpen your edge and fight disease
  Can fruit and vegetable juice really boost your energy and fight disease?
In the recent past, juicing has become a national trend. Everywhere, a juice distributor, vendor, or business appears in the market. These juices are not orange, pineapple, or passion fruit juice, but vegetables, fruits, and herbs such as ginger, beetroot, and other special ingredients. The juices are said to fight cancer, diabetes, digestion, weight gain, and even general weakness of the body. While it's hard to argue against the benefits of eating vegetables and fruits, drinking them is another story. Is juicing really necessary? Is it the solution to poor health or just another junk food? Here's what you need to know.
No scientific evidence that drinking more vegetables than eating them is healthier.
Juicing vegetables may be more psychological than physical. This is because there is no scientific evidence that drinking more vegetables than eating them is healthier. However, if you hate eating vegetables, juicing them is a great alternative, although not consistently. Cooking vegetables often reduces their vitamin and enzyme content.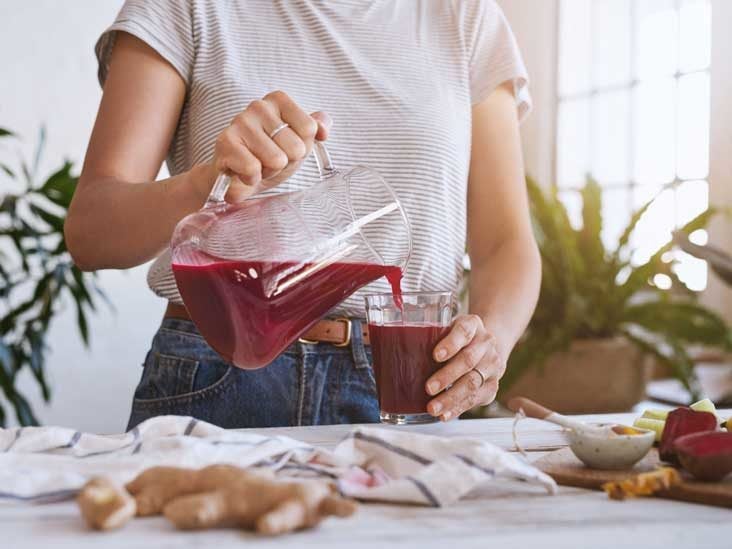 When you juice;
Drinking juice made from them not only preserves the enzymes but also allows your body to absorb all the essential nutrients. When you juice, you usually eat one or two vegetables or fruits at a time, which speeds up digestion. However, choose the right ingredients. Some vitamins are best absorbed in juice, such as vitamins C and B from citrus fruits and bananas. For example, other foods like carrots, kale, and tomatoes are the best sources of vitamins A, E, and K. Moderation is key when juicing! For best results, 250 ml of juice per day is enough to supplement your diet.
Drinking too much juice increases the risk of diabetes;
If your preference is fruit juice, limit your intake as it raises your sugar levels and puts you at risk of developing diabetes. Consuming juices that contain many ingredients do not actually cure diseases. It also does not tout any particular ingredient as a cure for many ailments. Rather, it may just be like eating the ingredients one by one.
This should not exceed 2 or 3 days.
The only time you should be juicing for longer is when you're detoxing. With an exit plan,  it should not be more than 2 to 3 days. In most cases, dietary habits should be changed. If you decide to juice for more than 3 days, supplement it with other foods in the diet for ultimate results. This is because juicing can cause excessive hunger and lead to overeating so it is not sustainable on its own.
If you currently have some health issues, consult a doctor before self-diagnosing and find out what's right for you before committing to a program that you may be disappointed with.